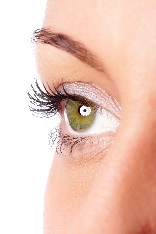 What is LATISSE®?
LATISSE® is the first and only prescription eyelash growth product in Canada. It is proven to grow your natural eyelashes longer, fuller and darker. For centuries women have gone to great lengths for beautiful, sexy and alluring eyelashes. LATISSE® can help you achieve this with a 25% increase in eyelash length and a 106% increase in eyelash thickness/fullness.
LATISSE® is one of the most sought after aesthetic treatments today. To date, approximately 1.5 million bottles of LATISSE® have been sold in the U.S. LATISSE® is clinically tested: users experienced statistically significant improvements in eyelash prominence, length, fullness and darkness by the end of the 16-week time frame.
Almost 90% of LATISSE® users are so satisfied with the product that they recommend it to their friends and family, and many continue to use it long-term.
How is LATISSE® used?
LATISSE® is a growth product applied once-daily to the base of the upper eyelid margin. Lashes grow gradually over time, with most people beginning to see longer lashes in about eight weeks, with full growth at 16 weeks. It is applied at home, before bed with a sterile, single-use-per-eye applicator brush.
How long does it take to show results?
It takes 8 weeks to begin seeing results, and 16 weeks for full growth. To keep your lashes looking full and flirty, continued treatment with LATISSE® is necessary. If LATISSE® treatment is discontinued, over a period of several weeks to months (average eyelash growth cycle), eyelash prominence will return to pre-treatment levels.
How does LATISSE® work?
LATISSE® works by stimulating natural eyelash growth using a formula originally developed for LUMIGAN, a glaucoma medication that has been approved in Canada since 2002. The products ability to grow longer, darker, thicker lashes was initially discovered through patient reports during clinical trials with glaucoma patients who were using LUMIGAN. The safety of LUMIGAN has been well-established, and has more than 13 years of clinical trial experience. Alergan sponsored the development of the LATISSE® treatment based on the results from the LUMIGAN trials.
What kind of side-effects are there?
Possible adverse effects of LATISSE® usage include itchy eyes, eye redness, skin hyper-pigmentation, and redness of the eyelid. These effects occurred in less than 4% of the patients. In some LUMIGAN trials for glaucoma treatment, 1.5% of patients receiving once-daily dosing experienced brown iris pigmentation which could become permanent. This effect was not seen in clinical studies of LATISSE® since LATISSE® delivers only 5% of that dosage using the applicator brush.
Do you need a prescription to use LATISSE®?
LATISSE® can only be obtained by prescription from an aesthetic specialty doctor, like Dr. Horton! A consultation with Dr. Horton at Metrotown Surgical Centre is required for a demonstration on proper application techniques. LATISSE® is not covered by drug plans.
Can you use LATISSE® with contact lenses?
Some LATISSE® ingredients may be absorbed by soft contact lenses. Contact lenses should be removed prior to applying LATISSE®,and may be reinserted 15 minutes later.